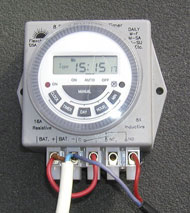 Flexcharge™ programmable 12 V weekly timer
Timer can be set for up to 8 on and off times during the week, with different times on different days or group of days (like the weekend). Electronic clock with backup battery, very small own power use.
$82.00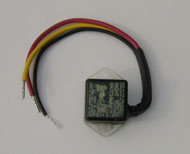 Flexcharge™ Nightwatch dusk-to-dawn switch
Switches electric power on at dusk, off at dawn. Can be combined with a timer. Extremely small own power use, 100 % waterproof housing for marine and other outdoor use.
$39.00